Presented by Progressive Surfboards and the Salt Water Divas A Surf Sisterhood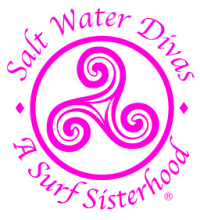 Thank you to all those that came out to support the Salt Water Divas and the Waves & Wishes Foundation.  Please visit the Salt Water Divas page on LearnLocal where you can learn about and purchase their memberships, discounted surf lessons with some of the top instructors on the West Coast as well as member events! Click the FOLLOW button when on the page and you will be kept up to date with any new news.
A Contest - help us complete the gallery & enter to win a $50 LearnLocal gift card
Would you like to add to our gallery?  If you've got photos of the event we'd love to post them.  Please email help@learnlocal.com and we will send you instructions on getting the photos to us.  We can include a photographer's bio as well.  We will include 1 entry for each photo of the event you submit.  We will choose a winner thru random draw on November 28th at 3PM.  Winner will be notified by email.  No purchase necessary. Must be 18 to enter. Void where prohibited.
The $50 gift card can be used to purchase lessons, experiences and events on LearnLocal.
IMPORTANT TIPS FOR VIEWING PHOTOS
Sign into your LearnLocal account OR create one. 
Account holders can download higher resolution photos.
Account holders can quickly save photos to their personal LearnLocal gallery which makes it easy to find later.  Simply go to your LearnLocal Dashboard or and scroll down to the bottom of your page to see your personal gallery.
Photographer Copyrights
Our photographers have generously given their photos to support the Salt Water Divas and the Waves and Wishes Foundation.  Share and use the photos and when you do please link back to this page or the page the photo is on.  If you use the buttons below the photos this becomes automatic!
Love A Photo?  Want the full resolution digital file?
We are including higher resolution photos that can be downloaded by LearnLocal members.  Full resolution photos are also available.  If you would like a larger version of a particular photo email help@learnlocal.com.  You can also contact the photographer direct.  We have included photographer bios with each gallery.  Include the gallery that the photo is from and the image number.  There may be a cost associated with super hi res photos.  This is up to the photographer.

LearnLocal is an early stage Santa Barbara based startup.  Our mission is to provide all the inspiration and information you need to experience something you love.  We've been focused on surfing but soon will be rolling out hundreds of other communities including rock climbing, yoga, pilates, cooking, music and more.  We believe the world is a better place when we have more surfers, painters, writers, yogis, triathletes and musicians and we want to help make it happen.  Know someone we should reach out to?  Have a suggestion?  Email us at help@learnlocal.com.
And finally - while you're here, please join our Surfing community!
---