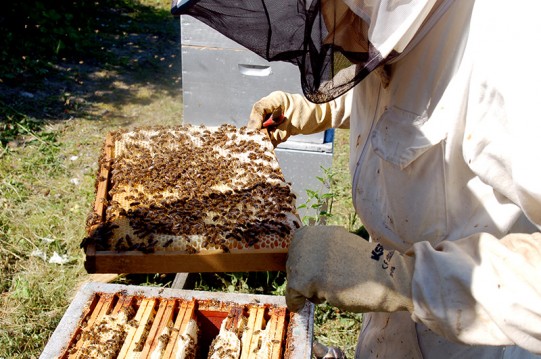 The number one article on news site Quartz for 2013 was 'Scientists discover what's killing the bees and it's worse than you thought'.  The article quotes information from a first-of-its-kind study where scientists identified pollen contaminated with a wide variety of pesticides and fungicides.  Scientists believe that this contaminated pollen is a significant factor that is contributing to the demise of entire colonies of bees.
So why should you care? Bees play an important role in our ecosystem by pollinating our crops.  To show how dire things are getting, the article states that "Bee populations are so low in the US that it now takes 60% of the country's surviving colonies just to pollinate one California crop, almonds."  California supplies 80% of the world's supply of almonds.
If you want to know more, the article is an interesting read.  LearnLocal also has a Beekeeping Community on our site where you can view information on beekeeping, ask questions of our Beekeeping Experts and find local organizations and learning opportunities including beekeeping classes.
Photo - Todd Huffman, used under a Creative Commons license